Innovative
By soliciting feedback from Robot Manufacturers, System Integrators and our End-User customers we created a set of demanding specifications for product performance and cost efficiency.
With these inputs, our engineering team has forged a lineup of superior positioning products—creating a family of superior Robot Transporters and Heavy part Positioners.
Durable
P3 Robot Transporters and Part Positioners have been thoughtfully designed and ruggedly built to suit demanding precision and productivity requirements.
From machine loading in foundry applications to automated heavy welding applications,P3 products are built to withstand the harsh realities of the toughest manufacturing environments.
Superior
Unlike products that have been "upgraded" from manual duty to automated operation our robot transporters and part positioners have been designed specifically to meet the requirements of today's robotic applications.
P3 Positioning Products are designed to move heavy payloads and robot manipulators with the Power, Precision and Performance demanded by the toughest automation challenges.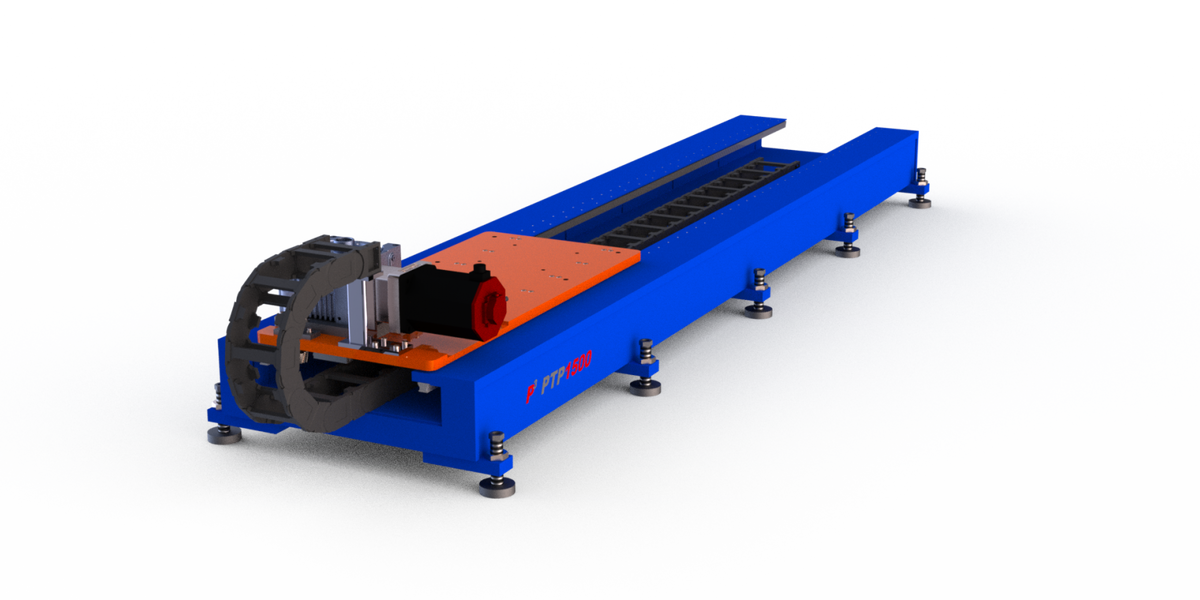 Floor Transporter System
Originally designed to handle the harsh environments of robotic welding, PTP Series Floor Transporters have found acceptance in a variety of other applications including machine loading and die casting/injection molding.
4 Payload Classes - 500kg, 1500kg, 2500kg and 4000kg
Intrinsic protection of linear rails and rack eliminating the need for flimsy, bolt-on covers
Parametric Base from 3 – 100 meters in .5m increments
High precision, Low backlash, Helical rack and pinion drive
Multiple carriage options available
Enclosed energy chain option available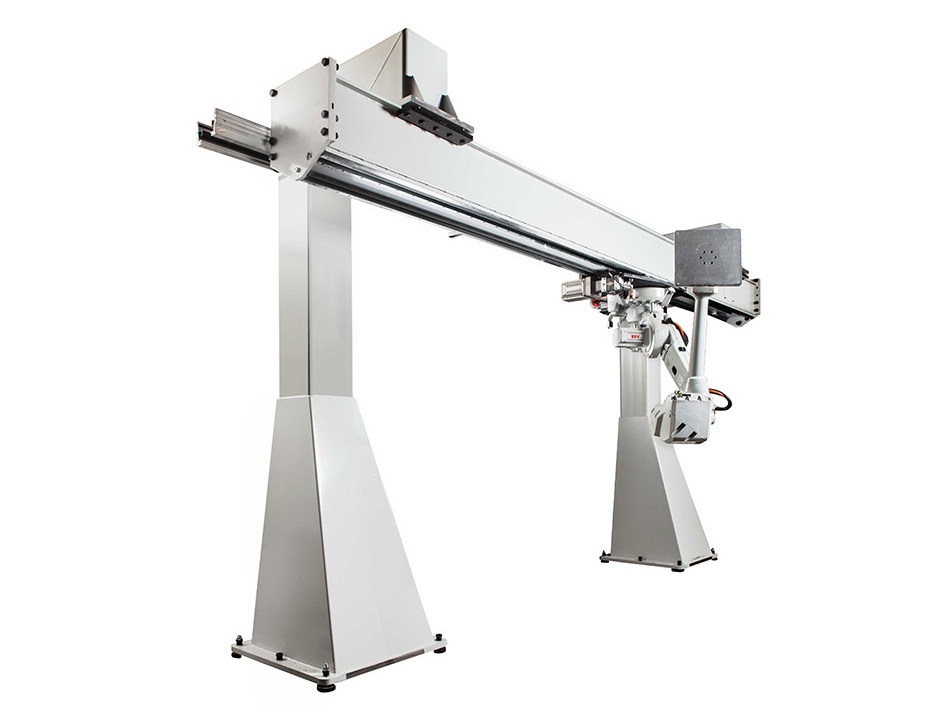 Robot Rail System
Robot Rail Systems offer space efficiency and performance in a variety of applications including, arc welding, machine tending and material handling. Available in Wall mount, Over-head mount and Elevated configurations, PGP rails are designed with performance in mind.
3 Payload Classes - 500kg, 1500kg, 2500kg
Velocities up to 3m/sec (payload dependent) High Precision, Low Backlash, Helical Rack and Pinion Drive
"X" and "Z" Axes Options available
Multiple Carriage Options available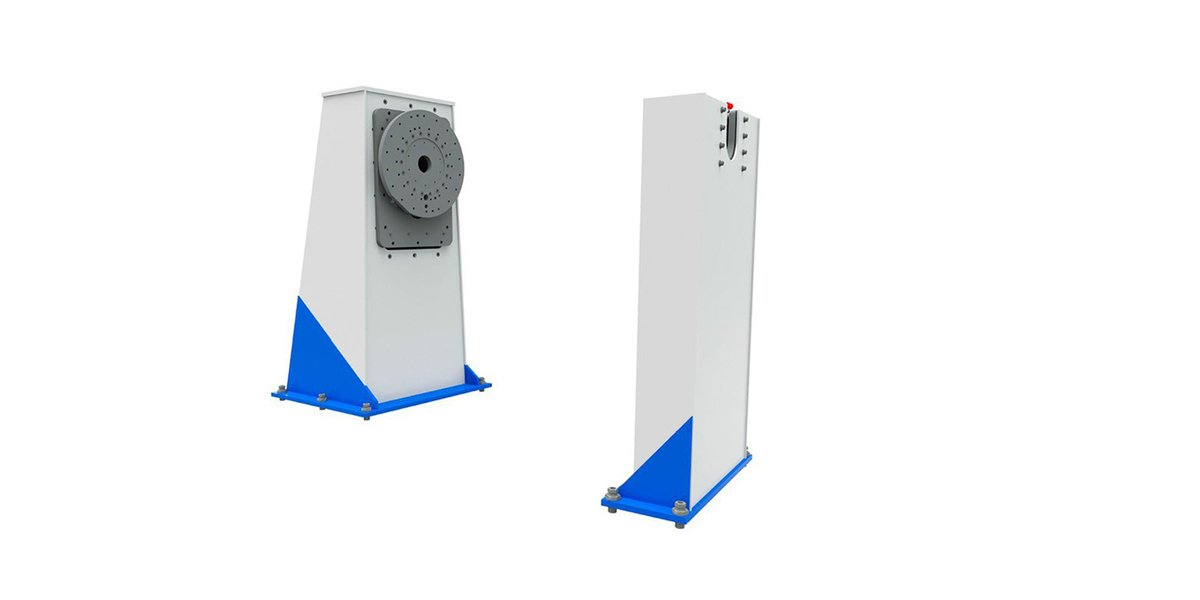 Headstock Positioners
Stand-alone or in conjunction with our optional tailstocks the PHP Series provide a single axis of rotary positioning ideally suited to robotic arc welding applications. Smooth, precise rotation enables true coordinated motion of customer parts during the welding process.
Tailstock options include fixed, manual and a choice of powered sliding units. Our "Z" Lift Option provides additional flexibility for flexible swing clearance requirements.
Payload Capacities from 2,500kg-20,000kg+
Carbon Brush Ground Capacity 600A Std.(1200 or 1800 amps Optional)

Skyhook Positioners
Skyhook positioners provide the ultimate in part positioning while reducing robot work envelope requirements. The ability to orient welds in the flat position can increase throughput and weld quality.
Payload Capacities from 2,500kg -10,000kg+
Standard Carbon Brush Ground Capacity 600A (1200A or 1800A Optional)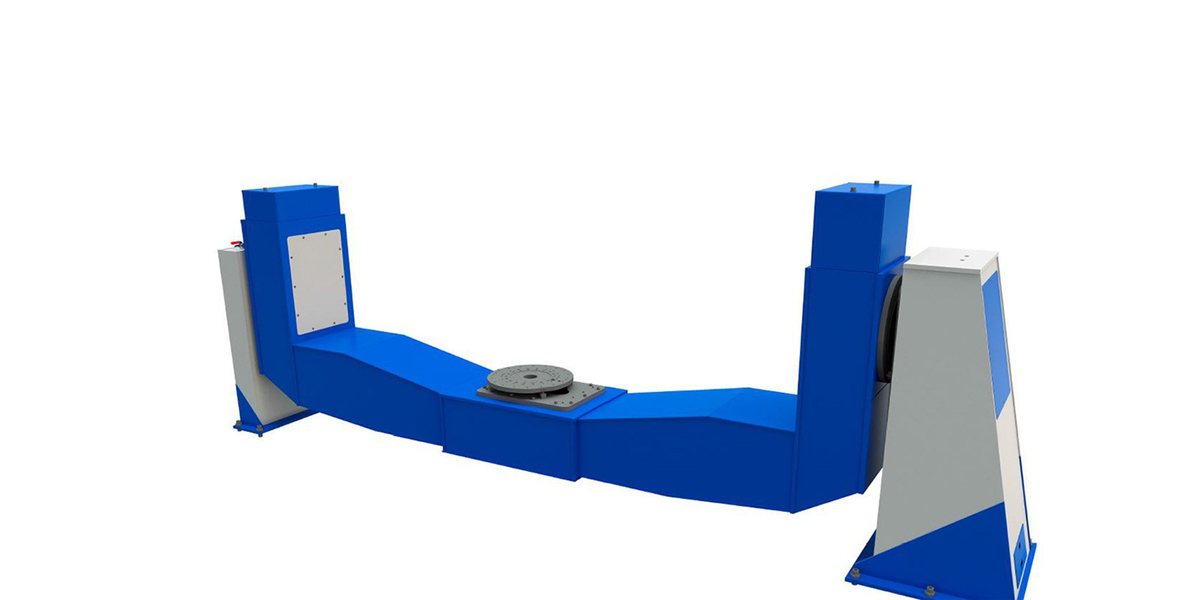 Custom Positioners
Custom Positioners offer 2 degrees of positioning freedom. The head/tailstock support configuration affords the same positioning freedom for larger work-pieces with even larger workenvelopes and heavier payloads.
Payload Capacities from 5,000kg -20,000kg+
Standard Carbon Brush Ground Capacity 600A (1200A or 1800A Optional)
Adjustable Counterweight for varying payloads
"Z" Axis Lifting Capability Option.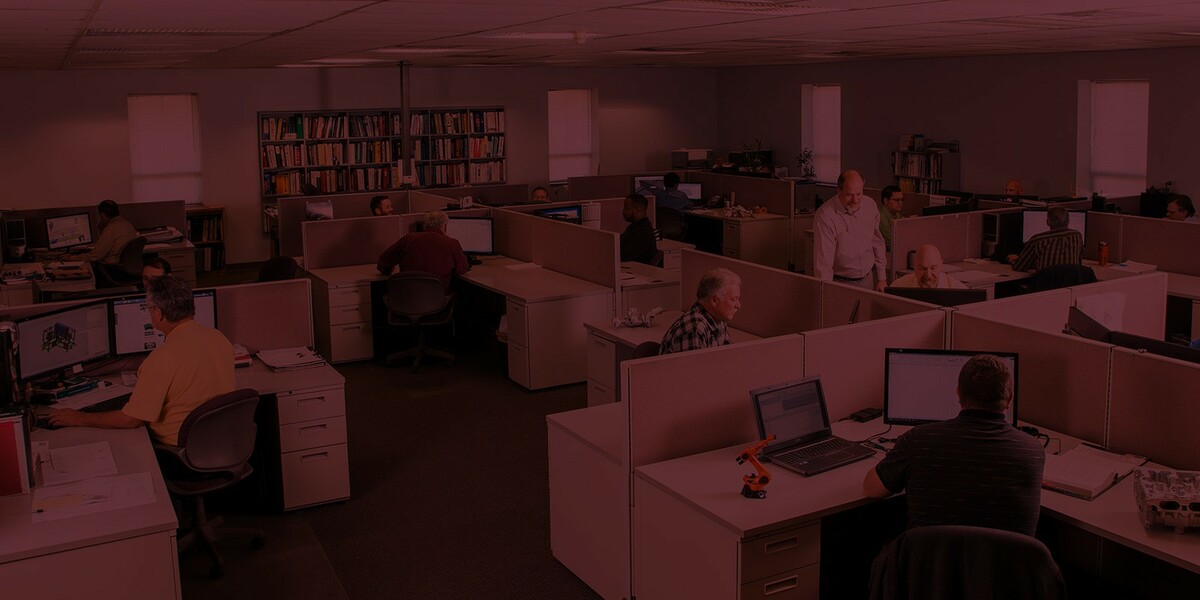 Engineering Experience
Since 1979 PDSI has leveraged our engineering experience to create quality products and turn-key solutions for discerning customers throughout North America and beyond. Blending engineering excellence with machine building expertise the PDSI P3 product team is dedicated to delivering the best solutions for your robotic positioning needs.
Copied!
^
TOP