PDSI - Home of all your Custom Automation Solutions
Our customers require flexibility to maximize the output of a robot and increase equipment efficiency. ATI's tool changer gives us the flexibility to change grippers, welders, and tools. Pair that with our P3 products for even greater
PDSI sets the standard when it comes to development and delivery of turnkey automation and robotic systems. Our industries become more competitive everyday. We'll help you stay ahead of the curve. Solutions You Can Trust.
We deliver turnkey automation and robotic systems, providing cost-effective solutions to complex manufacturing challenges. #PDSI
Solutions You Can Trust
https://www.pdsicorp.com/automation/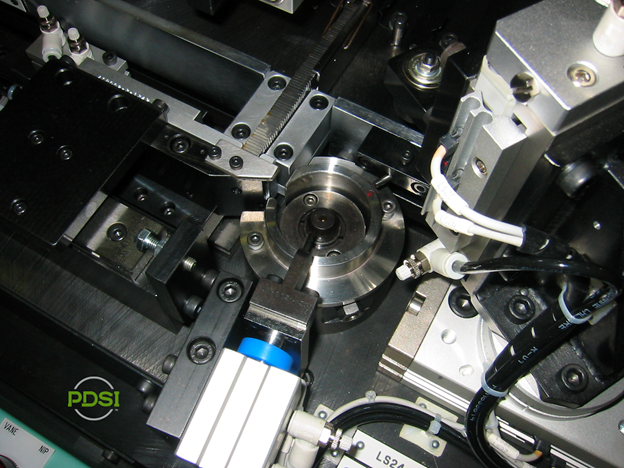 Value Engineering is the foundation of every PDSI Automation Solution. From simple fixtures and tooling to complex integrated systems, our goal is delivering solid return on investment.
Let's talk solutions today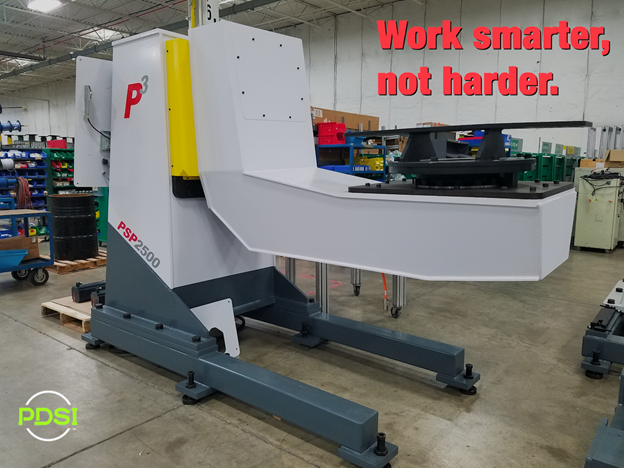 Our Skyhook Positioners are designed to handle the critical motion requirements of process-sensitive, medium duty-cycle welding and part positioning applications. This positioner rotates around a 360° spin that allows welders to stand in one position and constantly work on a level surface. It also adds comfort for the welder who must perform on odd shaped parts, such as tubular pipelines.
#PDSI Solutions You Can Trust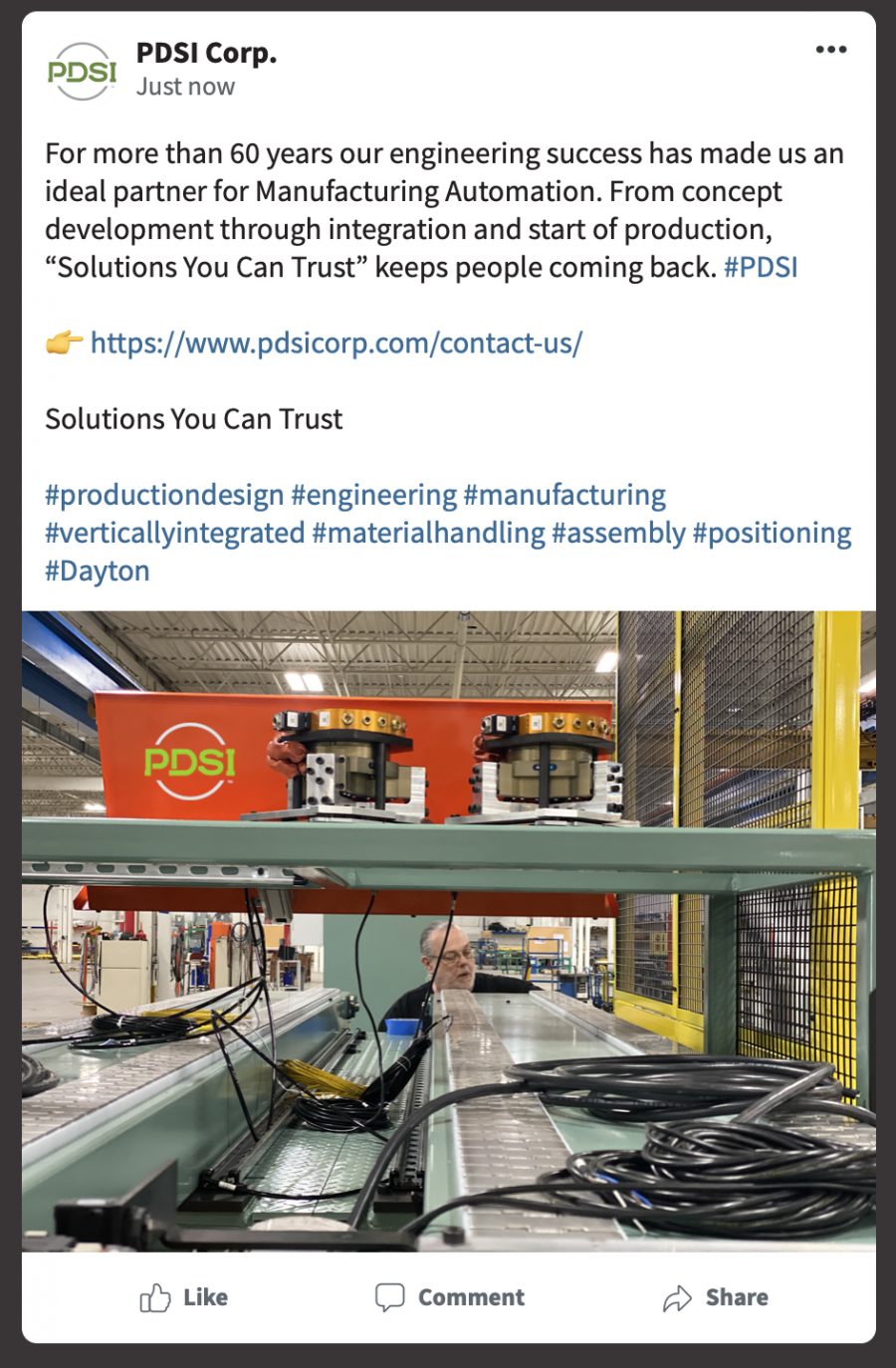 Read our facebook post to learn more.
It's important to know the limitations of your current robotic
systems. Are they being limited in any capacity when performing
specific applications? The ability to expand your robot's
positioning is to expand its capabilities.
There often isn't much leeway for approaching workpieces from a
different orientation. A positioner is often necessary when welding
or machining parts with more complex geometries. #PDSI #P3
Solutions You Can Trust